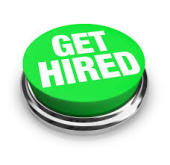 Twitter has transformed how people connect with each other. Without doubt, it is one of the best networking tools available today. But can it be used to find good job opportunities? The answer is yes.
When searching for a job using social media, the first platform that comes to mind is LinkedIn. However, what many don't realize is that even Twitter can be a great resource for job search.
On Twitter, you can reinforce your personal brand by demonstrating your professional expertise and by helping others.
Here are three tips that you can use to find a job through Twitter.
1. Showcase Your Expertise
It can be difficult to get a new job when only a few people know you're an expert in a certain field. But with the help of Twitter, you can showcase your expertise to the world. Use Twitter to post news and updates about your industry. Focus on sharing valuable information with your community on a regular basis. Let people know that you have what it takes to qualify for your target job.
Finding quality information to share via Twitter is not rocket science. You can follow relevant blogs, subscribe to industry newsletters and use tools like Google Alerts to stay updated. When you demonstrate that you're well aware of what's happening in your field, you influence others and get them interested in you.
2. Display Your Soft Skills
Soft skills like adaptability, communication and leadership are becoming increasingly important to hiring managers. With Twitter, you can demonstrate your best soft skills. For example, if your job requires you to have a positive attitude and good judgement, your Twitter stream can reflect that.
Twitter gives you the opportunity to prove what you state on your job application or resume. By consistently tweeting the right content, you show your emotional intelligence to prospective employers. This gives them a positive impression about you and increases your chances of getting hired.

3. Grow Your Current Network
Networking is an important part of finding a worthy job. However, you don't have to limit yourself to networking only with people you know. Using Twitter, you can expand your network by getting in touch with other professionals in your field. With time, these fresh contacts will get to know you, trust you and recommend you. This way, you will have more people in your network to get job referrals from.
Connecting to new jobs requires you to connect with new people in your industry.
Twitter makes this easy by helping you find and impress them with your field knowledge. So don't hesitate to actively interact with others and start conversations. Move out of your comfort zone and initiate discussions. Go out there and actually network.
Conclusion
You don't have to be super talented to land a job using Twitter. As long as you put in the effort to showcase your expertise and build your network, you will get noticed. Remember, your dream job may only be a tweet away.