"Mystery shopper" appears on just about any list of suggestions for stay-at-home-moms and others who are looking for a job they can do from home. It sounds like a dream gig — get paid to shop and give opinions about products, stores, and services. But is it too good to be true?
What Mystery Shoppers Do
Mystery shopping is a legitimate job, and over 2 million people currently work at it, almost all as part-timers. Companies hire everyday people to visit either their own stores or a competitor's store and complete reports on their experiences. The mystery shopper can be assigned to look at things like store displays and signage, cleanliness, and how employees interact with customers. Sometimes the shopper has a specific task such as putting an item on layaway or attempting a return or exchange.
Most of the time companies rely on mystery shoppers to be their eyes and ears in their own stores. When employees know they are being watched by a manager or corporate representative, they put their best foot forward. Sending incognito people to interact gives management a perspective that they are unable to see otherwise.
While some potential mystery shoppers love the idea of the shopping part, they worry about the required report. The thought of a writing assignment can be intimidating. Don't worry, though, you won't be writing journalistic reviews or lengthy observations. Most mystery shopper reports consist mainly of yes or no questions, with a few requests for details to explain your answers.
How to Find a Job as a Mystery Shopper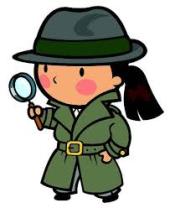 Businesses from retailers to hotels and airlines, and even government agencies, hire companies to provide mystery shopper services to them. These companies do the work of hiring mystery shoppers, giving them assignments, collecting the shoppers' reports, and summarizing the findings to the business that hired them.
So to get a job as a mystery shopper, look for the companies that provide this service. There are directories online for businesses searching for mystery shopper services, and the websites of companies listed there will often have hiring information. Another route is to look for directories, websites, and social media groups aimed at people looking for home-based work. Finally, these types of jobs are often advertised on sites like Craigslist, in the Jobs and Gigs categories.
How to Avoid the Scammers
Unfortunately, there are people out there who make money by swindling those looking for employment. The most common way is to sell directories or lists of work-from-home opportunities or companies that hire mystery shoppers. Many times these directories contain useless or outdated information. Even if they have genuine information, it is the same data you could find yourself with a few minutes on Google.
Legitimate mystery shopper contractors do not require payments from you in order to get assignments. The contractors make money from the companies that hire them, and they in turn pay the mystery shoppers to complete the assignments. Steer clear of any "job offer" that requires you to pay fees to get hired or to pay for "training" on how to do the job.
The best way to avoid scammers is to look for active websites and forums for work-from-home jobs. Good sites are not just catalogs of every company that says they hire home workers. The good sites evaluate the potential employers and only list legitimate opportunities. Discussion forums and Facebook groups allow other job seekers to recommend good employers to each other and warn their colleagues away from shady companies. Find a discussion site, Facebook group, or other source that you trust and check out any opportunities you are offered with them.
The bottom line is that anyone who wants payment from you in order to be hired as a mystery shopper is at best wanting you to pay for information you can track down yourself. At worst they are simply trying to get you to send money for nothing in return, or even as a way to get bank account and identifying information from you to commit further theft and fraud. Steer clear of anyone asking for money up front for mystery shopping gigs.
Mystery shopping is a legitimate business and there are real companies who pay people to shop and report on products and treatment. Not every mystery shopping job opportunity is a scam. If you take steps to ask questions, check out potential employers, and avoid any company that wants you to pay to work for them, you can be confident as you search for legitimate opportunities.