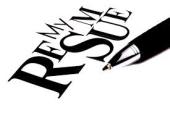 The resume is one of the most critical documents job seekers need in their toolkit, but how do you create a resume when you have no work experience?
After all, the purpose of the resume is to showcase your past experience to employers and convince them that you would be a good fit for their organizations.
If you are a recent high school or college graduate with little work experience, building a basic resume can be a real challenge.
One solution to this common resume dilemma is to focus on your years of training and education instead of your lack of experience. You have spent many long years, and probably a lot of money as well, working toward your degree and getting good grades. You should be proud of that accomplishment, and it should play a starring role on your resume.
Focus on Academic Accomplishments
You can use your first resume to showcase your accomplishments during your academic career, from the times you made the Dean's List to the time you spent helping out in the computer lab or mentoring other students. Even if those roles did not pay you a salary, they can demonstrate your work ethic and your commitment to getting the job done.
Even if your formal career experience is somewhat lacking, chances are you have done a lot of work in your life. Your resume is the perfect place to highlight that experience, even if it consists of volunteer positions, freelance gigs and temporary assignments. All of those roles demonstrate that you have a solid work ethic — something a would-be employer will be happy to see.
The Importance of Formatting
Even if you highlight all your academic accomplishments and include all your volunteer and freelance gigs, your first resume will probably be pretty sparse. That is why it is so important to use proper resume formatting.
Proper resume formatting is important no matter how much experience you have, but it is even more critical when you have little or no work experience. You can start by using a standard resume format, like the ones found in Microsoft Word and similar word processing programs. You can personalize the resume format a bit, but avoid using fancy fonts and other distracting flourishes.
Centering the resume on the paper can make it look more professional while minimizing the sparseness of the document. Use plain white paper and crisp black print to make the resume stand out. Use the highest quality paper you can afford, but avoid heavy card stock and other non-standard choices.
Proofread Carefully
The last step should be to print out a hard copy of your resume and read it carefully for spelling errors, poor word choices and other common mistakes. Do not rely on online reading; actually printing the document and reading it is a great way to spot errors you may otherwise have missed.
It is a good idea to have a friend or family member read the resume as well. Another set of eyes may spot problems you have not noticed. You want the document to be absolutely perfect before you send it out, especially when the work experience section is a bit light.