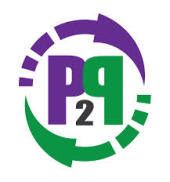 It's been years since the banks have been rescued by our tax dollars but it has not changed the lending landscape from the days of the recession. If you need a longer term loan to help you get out of a jam, need to consolidate bills or perhaps it's time to get rid of all of your credit card debt and live a simpler life. Whatever your need, if your credit is less than perfect there is a good chance that you'll have to seek an alternative means of borrowing.

One of the most popular alternative methods is peer to peer lenders. Companies like Lending Club, Prosper and Peerform have created a revolution in online lending.
A fresh approach for the cash strapped consumer who has been perceived as undesirable by the banks or the consumer who has given up on working with banks.
What is all about? Like the name says it involves borrowing from your peers and if you have extra cash you may choose lending to your peers. The interest rates for the borrower are better than most conventional loans and for the investors the returns are higher than what the banks are offering.
Here are 5 easy steps to help you with a Peer to Peer Loan.
Do your research, get online and find out everything you can about the various peer-to-peer lenders, which ones lend the amount that you need, what the underwriting process is, do they listen to your circumstance or are they only looking at your credit etc. Read as many reviews as you can written by the people who have gotten loans. Finding the lender that is most likely to give you the loan for your circumstances is job 1.
Go to the website and fill out the application. Take time to prepare what you want the lender(s) to know about you and why you need the loan. This is where you have the opportunity to speak directly to the lenders, be honest even if it embarrasses you. You never know which lender has been in the same situation that you are in and can relate to your circumstance.
Answer the questions to the best of your ability. You may get questions from the prospective lenders or you may need to submit more information or proof of what you have submitted, such as a pay stub.
Some Peer to peer companies can tell you within minutes if they can offer you a loan and what the interest rate is, others may take a day or two, some will send you a notice every time a lender shows interest until the amount you have asked for is obtained. No matter how they do it, it won't take long for you to get an offer.
Choose the offer that works best for you and have it deposited into your account.
Like all forms of borrowing, borrow responsibly. It's a breath of fresh air to know that everyday people are lending a hand to others that they don't even know and may never know.